Research Professorship of Computational Linguistics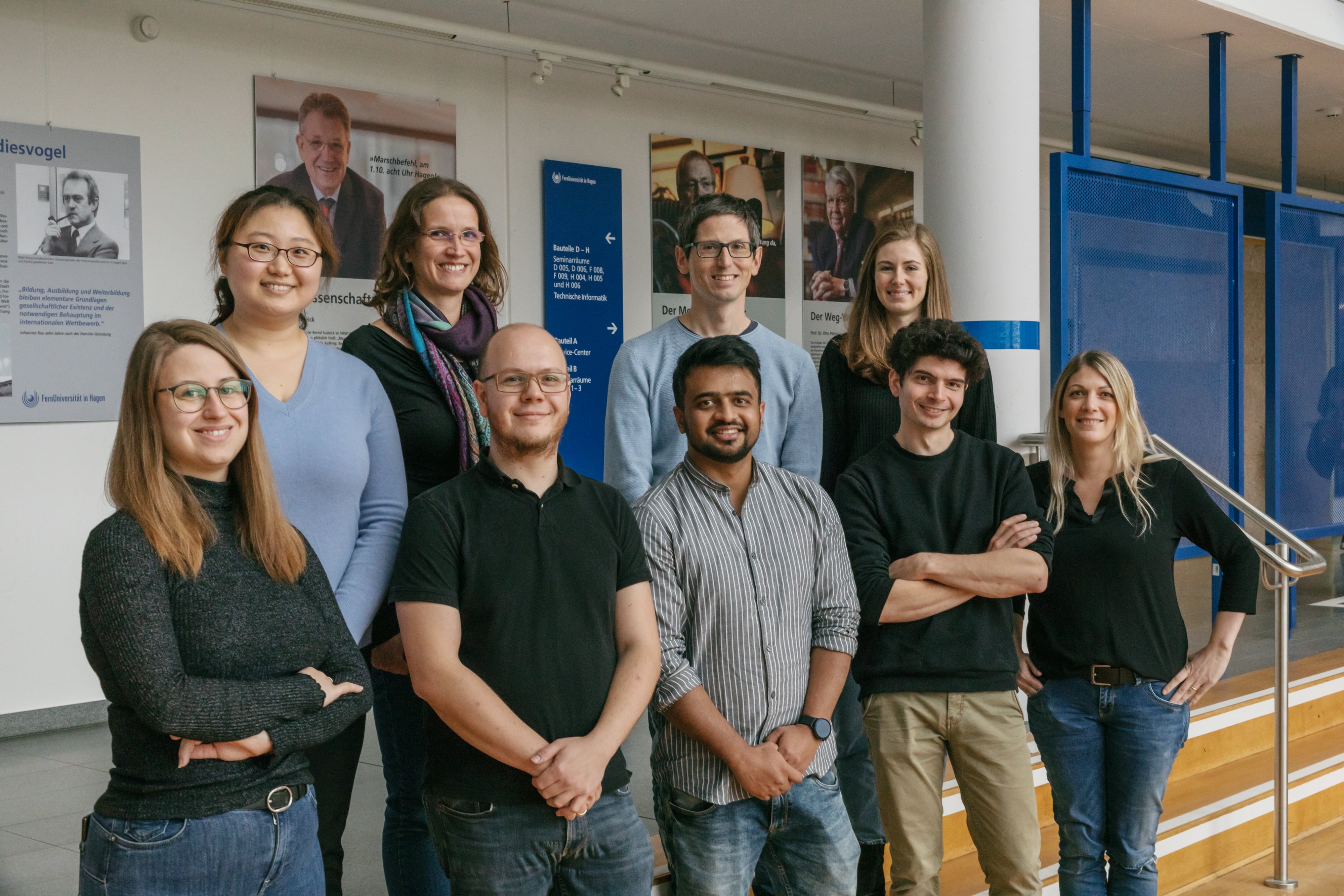 Welcome to the website of the research professorship of Computer Linguistics in the research center CATALPA – Center of Advanced Technology for Assisted Learning and Predictive Analytics.
---
Holder of the Chair: Prof. Dr.-Ing. Torsten Zesch
Prof. Dr.-Ing. Torsten Zesch and his team conduct research in the field of language technology and natural language processing at CATALPA since March 2022.
They are particularly interested in the analysis and processing of non-standardized language as found in the speech of learners. With the application possibilities of computational linguistics and in collaboration with the projects of CATALPA, Torsten Zesch and his research professorship contribute to supporting digital higher education with automated, intelligent solutions - both for students and teachers.
---
Focus of the Research Professorship
How can teaching and learning processes be supported by language technology methods and artificial intelligence (AI)? This is the question the research professorship Computational Linguistics deals with. We are everywhere where there are linguistic interactions and they are ubiquitous in (digital) learning contexts. For example, learners receive texts and tasks from teachers, which they answer in writing and on which they in turn receive evaluation and feedback. Our team is researching how many of these processes can be automated. This includes
Automatic analysis of the (linguistic) properties of texts
Automatic generation of tasks, e.g., deriving reading comprehension questions from texts
Automatic evaluation of free text answers. These can be short answers, where the content is most important, but also longer essays, where argument structure or style play a role.
Automatic (adaptive) feedback on texts
We are also interested in the peculiarities of learners' language, such as spelling mistakes or the language of non-native speakers.
This is not always only about digital texts. Our research areas also include
Multimodal applications, e.g. description of images and analysis of memes
Processing of spoken language
Automatic handwriting recognition
We do not see basic research as a contradiction to application-oriented research, but as an important basis for it. Therefore, we also deal with fundamental questions on topics such as
Robustness of models, e.g. with respect to language change
Explainability of AI
Ethical and legal implications of AI models.
We are committed to reproducible and replicable research. We generally make all research software publicly available.
---
Contact
Universitätsstr. 27 – PRG / Building 5
Room A 125 ( 1st floor )
58097 Hagen
Email: torsten.zesch