Dr. Stefan Lindow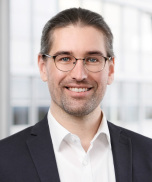 Photo: Hardy Welsch
Curriculum Vitae
Stefan Lindow is a Senior Researcher for social politics and digital mainstreaming in political science. Born in the hanseatic city of Rostock, he studied "Staatswissenschaften" (an interdisciplinary program of social science, economics and law focused on the state) and communication studies at Erfurt University and the Södertörn University College in Stockholm as well as political science at the Georg-August-Universität Göttingen. At Göttingen university, he worked at the Chair of Comparative Politics and Political Economy from 2014 to 2020, teaching theories of regulation and policy, political systems, and policy processes in addition to theories of regulated markets. His dissertation examines policy change in German copyright law from 1870 through 2019. He joined the FernUniversität in February 2021.
Professional and Research Interests
Policy research on the interaction of digital policies with other policy areas, especially social and environmental policies.
Teaching project Digital mainstreaming in teaching university courses on political science (DigiStream).
Current information on publications and research activities is available on my Orcid profile. Selected results elaborated by the teaching project are accessible at:
11.07.2022