About us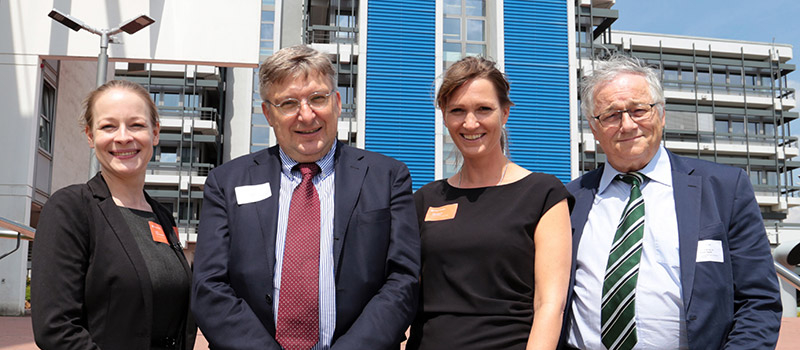 Founding committee
Overall coordination
Objectives and Initiatives
The Center for Comparative Research on Pedagogical Professional Groups and Organisational Research (ZeBOHagen) is a research center within the empirical educational sciences. We stand for and invite interdisciplinary and international research and cooperation on regional, national, and international research topics. Our research focuses on the comparative study of pedagogical professional groups, institutions and organisations within all areas of the educational sector. It is our aim to take into view and analyze comparatively the differences and similarities regarding professionalism, professionalization, interactional structures, and functional logics of pedagogical organizations and professional groups.
more information
ZeBOHagen wants to serve as an ideational roof for researchers interested in and dedicated to the scientific discourse on the professional development of pedagogical professional groups and organisations. One of the center's chief objectives is to bring together and nurture close exchange between the variegated empirical research on pedagogical professional groups (e.g. empirical research on the practice and quality of teaching, on early education, as well as on university education etc.) and thus to contribute to the advancement of the theoretical foundation of the field.
As a network, the ZeBOHagen promotes not only the scientific discourse on pedagogical professionalization, but also stimulates and advances a close and ongoing dialogue between the educational sciences on the one hand and practitioners and professional organisations on the other hand.
One of our aims is also to support junior and up-and-coming researchers. We do so by organizing symposiums, offering interdisciplinary spring schools, running lecture series and workshops, and by providing scientific advice on methods of empirical research.
We are dedicated to lifelong learning and professionalization by providing comprehensive and advanced training courses and workshops for practitioners from the entire educational field. In line with our comparative approach, our courses will bring together practitioners from all pedagogical professional groups.
01.09.2022