Summer School - Bioethics in Context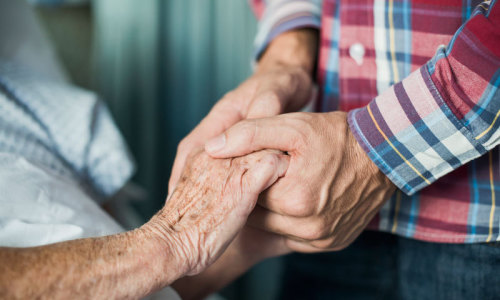 The following institutions are cooperating under the title "Bioethik im Kontext" / "Bioethics in Context": Aristotle University Thessaloniki, University of Crete, Sofia University "St. Kliment Ohridski", Catholic Private University Linz, Catholic University of Eichstätt-Ingolstadt, and the Academy for Civic Education (Akademie für Politische Bildung) in Tutzing.
New cooperation partners as of 2019 will include the University of Novi Sad (Serbia), Sarajevo (Bosnia and Herzegovina) as well as Tirana (Albania).
Short Description of the Summer Schools
Central questions of medical ethics and bioethics, such as autonomy, human rights, life and will, will be discussed in the course of the summer schools from a "practicable" perspective. Within the project, thematic focus areas will be reflected upon from a multinational as well as interdiscplinary perspective. Diverging cultures of the different involved disciplines will be taken into account as well as different cultural and juridical perspectives on those issues. The horizon of this project is the idea of "Integrative Bioethics". The intensive program "Summer School - Bioethics in Context" addresses questions beyond the academic discourse and also takes into account the reflexion of political decision making processes in the field of bioethics.
The Summer School 2012 "Bioethics in context I: Individual will and ethical-legal constructions of will in Medical- and Bioethics" took place in Berlin from 17. to 30. June 2012.
The Summer School 2013 "Bioethics in Context II: Autonomy, Dignity and Life as Basic Concepts to Medical Science and Bioethics" took place from 31.08.- 13.09.2013 on Crete (Greece).
The Summer School 2016 "Bioethics in Context III: Bioethics as a Scientific and Social Project: The Idea of Integrative Bioethics" took place in Tutzing, Germany from 20.06.- 26.06.2016.
The Summer School 2017 "Bioethics in Context IV: Philosophy and Life Sciences in Dialogue - Theoretical and Practical Questions" took place in Kiten (Bulgaria) from 04.09.- 10.09.2017.
The Summer School 2018 "Bioethics in Context V: Life, Living Bodies, and the Genes. Bioethical Reflections on New Genetic Knowledge" took place in Tutzing, Germany from 17.06.- 24.06.2018.
The Summer School 2019 "Bioethics in Context VI: Human Beings – Nonhuman Beings – Nature" took place in Trogir (Croatia) from 30.06.- 07.07.2019.
Summer School2019: "Human Beings – Nonhuman Beings – Nature"
Summer School 2020: "Medicine Between Science and Art of Healing"
Summer School 2021: "

The Concept of 'Health' and its Implications for Public Health Issues"
Contact
Integrative Bioethics at the FernUniversität in Hagen
E-mail: bioethik
Postal Address
Fernuniversität in Hagen
Institut für Philosophie/ Lehrgebiet II
Universitätsstr. 33
58084 Hagen
Germany
Contact persons
Prof. Dr. Thomas Sören Hoffmann
E-mail: thomas.hoffmann
Phone: +49 2331-987-2156 (-4636 Office)
Dr. Marcus Knaup
E-mail: marcus.knaup
Phone: +49 2331 987-2748
Bryan-Joseph Planhof, MA
E-mail: Bryan-Joseph.Planhof
Phone: +49 2331 987-2158