Prof. Dr. Uwe Elsholz
Vice-President for Continuing Education, Knowledge Transfer and International Affairs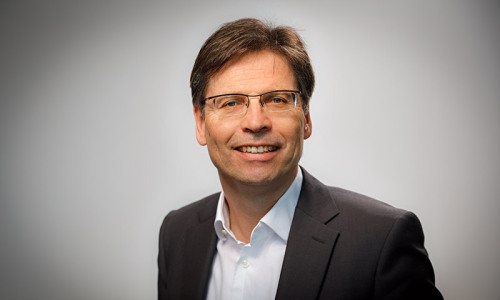 An educator and social scientist, Prof. Dr. Uwe Elsholz has held the professorship for Lifelong Learning (page in German) at the FernUniversität in Hagen since March 2013.
He can draw on many years of management experience working on projects dealing with the German education and continuing education system at various universities as well as the Forschungsinstitut Betriebliche Bildung (f-bb) in Nuremberg. Before taking on his role at the FernUniversität, he held substitute professorships for vocational education at the University of Paderborn and the Leibniz University Hannover. He completed his post-doctoral degree (Habilitation) in 2012 at the Hamburg University of Technology on "Workplace Learning in Education and Training: Concepts, Analyses, and Theoretical Foundations." Elsholz studied at the universities of Constance, Hannover, and the FernUniversität.
His work and research focus on vocational and in-company continuing education and training as well as academic continuing education. It explores the effects of academization in terms of educational structure and didactic-curricular aspects, the use of digital media in vocational and higher education, and learning in working processes.
Elsholz is also a member of the management team of the FernUniversität research cluster Work – Education – Digitalization (site in German only). He works as a liaison lecturer for the Hans Böckler Foundation, a reviewer for various journals, and has worked as a consultant for the Gesellschaft für Internationale Zusammenarbeit (GIZ, Society for International Cooperation), and others.
During his academic career, Elsholz has already gained experience working on the doctoral committee, the faculty council, and various professional committees and was also a member of the academic senate for several years.
Elsholz has held the post of Vice-President for Continuing Education, Knowledge Transfer and International Affairs since January 2019.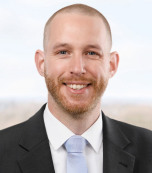 Photo: Hardy Welsch
Florian Horstmann
Personal Assistant to the Vice-President
Email: florian.horstmann
Phone: +49 2331 987-2484