News
Does More Data Create a Fairer Workplace?
[02.07.2021]
Analyzing large quantities of employee data entails risks, but also opportunities. A new international project at the FernUni is researching People Analytics.
---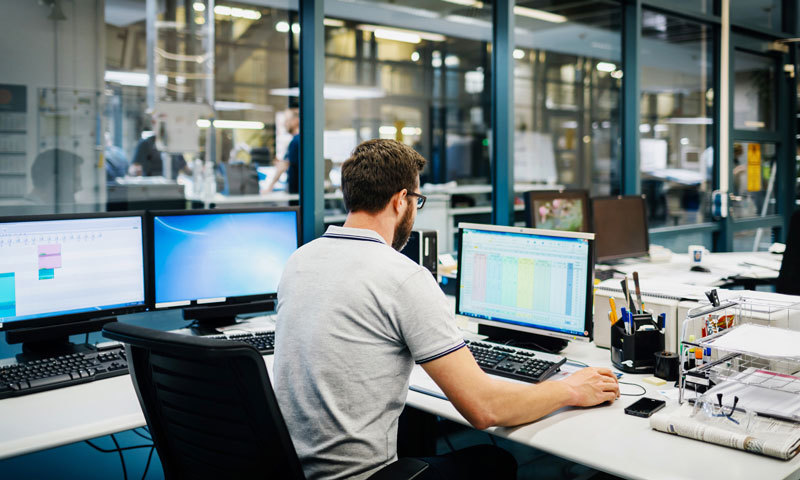 In 2008 a major German drugstore chain was accused of secretly monitoring its employees' activities, including by using peepholes in the workplace. It was a data privacy scandal, even from today's perspective. From a purely technological point of view, this kind of monitoring seems old-fashioned now: In the digital age, employees produce tons of data every day. Every online chat, post, transaction, or click leaves detailed information. Almost every action in the virtual world can be analyzed through algorithms. The idea of using data streams for business purposes has long since become commonplace; data-driven human resources management based on People Analytics is already a reality in some places. "The data allows for a view from above, aggregated from different individual perspectives. Thus, patterns become visible that the individual cannot see," explains Prof. Dr. Uwe Vormbusch of the FernUniversität in Hagen. Ideally, this makes it possible to optimize processes and evaluate performance in a fairer and more objective way. At the same time, however, it also threatens employees with ethical boundary violations and an increased pressure to perform.
Internationally Funded Project
In order to shed light on this complex subject area, the Chair of Sociological Analysis of Contemporary Societies recently launched the research project People Analytics at Work in collaboration with Prof. Dr. Peter Kels of Lucerne University of Applied Sciences and Arts. "We aim to investigate how extensive data collection systems affect employees, workplace hierarchies, and organizational decision-making as well as the scope of individuals' autonomy," explains Prof. Vormbusch. The international project will be funded for three years by the German Research Foundation (DFG) and the Swiss National Science Foundation (SNF). The project's funding will allow for two new research assistant positions in Hagen.
Studying Gray Areas
The researchers will be approaching companies in different business sectors in Germany and Switzerland in order to interview employees and management and closely analyze their policies and corporate cultures. In addition, they will speak with providers of software tools for Advanced People Analytics. The German-Swiss field research project is also relevant because of the unique local conditions – especially in comparison to the relatively lax privacy and data protection laws in the Anglo-American world. "Germany and Switzerland's data privacy regulations are similarly strict," explains Vormbusch. "But the question is: What's really happening?" The researchers therefore have to keep an eye on future lawsuits and legal precedents. Regardless of whether and to what extent legal gray areas are being exploited, Prof. Vormbusch expects to find a wide variety of approaches: "It doesn't always have to be big data. Our previous studies have shown that the amount of data individual companies actually collect varies greatly."
Less Discrimination ...
Nevertheless, a trend is becoming apparent: "Particularly in the Anglo-American sphere, management is demanding fundamental changes to decision-making structures," according to Vormbusch. "The idea behind it is actually a promise of liberation." Data-driven management will also benefit employees, according to this argument. Algorithms supposedly always judge fairly. Accordingly, physical appearance, gender, or background would not lead to discrimination – only actual performance would count.
... More Homogenization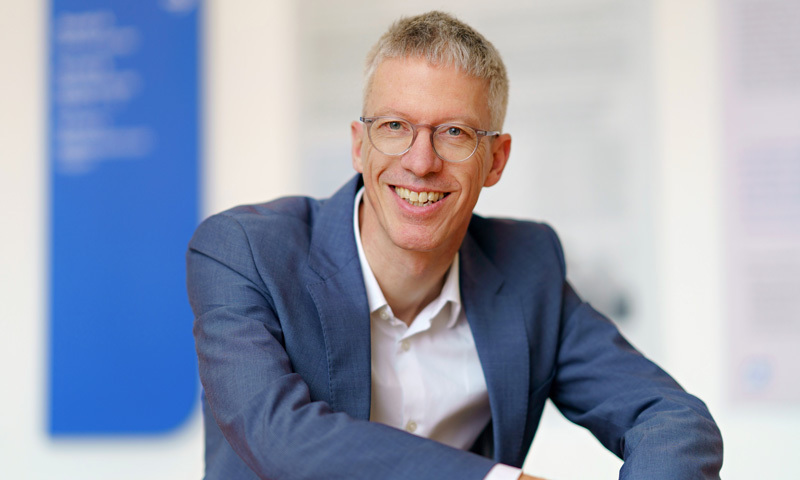 However, the question is: How is performance measured at all? "Algorithms take structural patterns that they have been trained with and extend them into the future. As a result, they are neither adaptive nor flexible when it comes to initiating changes," said Vormbusch. So, for example, people with unconventional resumes might more easily fall through the cracks: If someone put their studies on hold for a year, the software might filter them out, even though their creativity actually makes them the perfect candidate for a job. "You do have to worry that a kind of streamlining might emerge," predicts the sociologist. In addition, there is a danger that employees might orient their behavior solely on the automatic evaluation system to "collect points" instead of acting creatively and independently.
Oligopolies Manage the Data
Moreover, Vormbusch is critical of the fact that most of the data is not collected and analyzed by the companies themselves, but rather by large IT service providers distributing licenses for their software. "This creates oligopolies which then manage thousands of companies' data." Thus, not only do the IT companies have commercial control over other companies' data, they might also use standardized evaluation procedures that presumably do not suit every company. Avoiding gut decisions could also have negative impacts in some sectors. Machines may handle data in a way that exceeds the capacity of the human mind. That, however, does not always mean they are smarter.