Information about Coronavirus (COVID-19)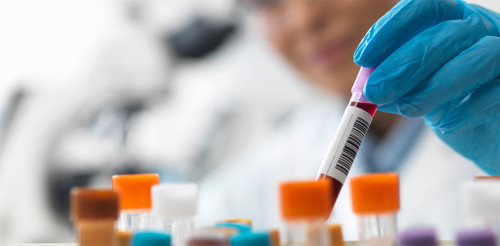 The FernUniversität in Hagen has updated its rules and guidelines regarding operations during the coronavirus situation. These new measures take effect beginning on June 1, 2020, and remain dependent on the current situation and on official policy guidelines and regulations. We are continually monitoring the situation, and may adjust these measures as necessary.
FernUniversität students and staff can additionally find more detailed information in German on the FernUniversität's German-language site.
Coronavirus information for FernUniversität staff (German)
Coronavirus information for FernUniversität students (German)
Important Topics in Detail
Beginning June 1, 2020, the FernUniversität's regional and study centers and its service center will reopen to the public, to the extent that this is compatible with relevant local regulations. The FernUniversität's buildings on campus will also reopen starting June 1, 2020.

All students, staff, and visitors on the FernUniversität's campus and in its regional and study centers should bear in mind the following general rules for health and safety:

Please ensure a minimum distance of 1.5 meters between yourself and other people.
We recommend you wash your hands regularly. Additionally, you will find disinfectant dispensers near the entrance FernUni buildings, which we recommend using when entering and leaving the building.
A face mask or other protective covering for your mouth and nose (for example, a scarf) is required in all FernUniversität buildings, including the regional and study centers.
Please observe proper coughing/sneezing etiquette and avoid sharing objects such as drinking glasses, water bottles, etc.

FernUniversität staff will be informed of further relevant measures in their working areas via the usual channels.

The FernUniversität in Hagen's cafeteria remains closed until further notice.

The university library will reopen preliminarily for FernUniversität students and staff on June 2, 2020. A maximum of 35 people may be present in the library at the same time. Please contact the library in advance at the number +49 2331 987-4836 from Monday to Friday between 9 a.m. to 2 p.m. to make arrangements for your visit. You may then enter the library via main entrance or the side entrance between the hours of 10:00 a.m. to 4:00 p.m. Monday through Friday. Additional times may be possible with prior arrangement. Please note that we must register the names and addresses of all library visitors.

You may, by arrangement, move freely through the library's rooms. It is mandatory to wear a protective covering for your nose and mouth in the library and to disinfect your hands when entering the building. We will make single-use gloves available for the use of the library's computers and copiers. The book return box remains accessible to all users.

Public events at the FernUniversität are suspended through September 30, 2020.

In the event that in-person teaching seminars and mentoring sessions cannot feasibly be carried out via a digital format, these may take place in person under strict observance of standardized conditions to ensure participants' safety.

The FernUniversität cancelled all exams and tests which required students' physical presence (whether on campus in Hagen, at regional and study centers, or at other exam locations) from Friday, March 13, 2020 through May 31, 2020. With this decision, the university's management contributed to mitigating the further spread of coronavirus. The cancellation also applied to exams abroad.

The examination offices will of course enable affected students to complete their exams and other academic requirements as described in the curriculum. More information and frequently asked questions can be found in German on the websites of the individual faculties:

As the FernUniversität is a distance learning university and does not require students' physical presence, the summer semester began as planned on April 1, 2020. The FernUniversität ships study materials to its students and makes them available via digital platforms. This allows its students flexibility when beginning their studies. Planned in-person lectures and events will either be rescheduled or presented in alternative formats.

Teaching and learning at the FernUniversität will continue despite the current situation. Your contacts in the relevant teaching units will be available via email as usual.

Arrangements have also been made to ensure your access to academic literature at the university library.