Junior Research Groups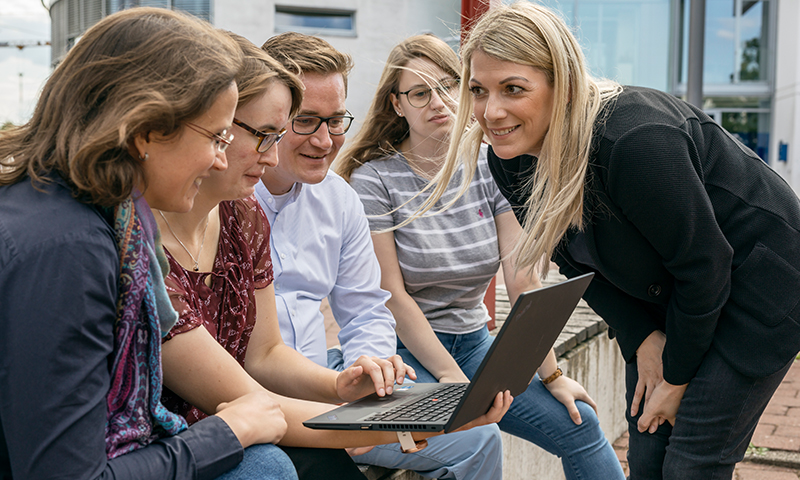 With its Junior Research Groups, CATALPA offers young scientists excellent conditions to successfully launch their independent research careers.
Attractively equipped with a full doctoral position and their own budget for supporting staff and material expenses, CATALPA Junior Research Group Leaders conduct independent research. At the same time, they remain embedded in strong networks. This provides them with experienced scientists as sparring partners and gives them the opportunity to quickly achieve high visibility in their respective communities.
Teaching and continuing education
Through co-optations to a faculty of the FernUniversität, they have the opportunity to offer independent teaching. Analogous to junior professors, they also have access to a wide range of personal qualification opportunities offered by the FernUniversität in Hagen.
The CATALPA Junior Research Groups are one of the core structures of the Research Cluster. They have a temporary but central role at the research center and are driving forces of the innovative and dynamic collaboration in CATALPA.
After competitive selection procedures, three Junior Research Groups are currently occupied. With a positive interim evaluation after three years, they will each be funded for a total of five years.
---
EduNLP
The Junior Research Group "EduNLP" investigates how automatic scoring algorithms for educational free-text tasks such as essays or short-answer questions can be used to give feedback to both learners and teachers.
Multimedia
The Junior Research Group "Mulitmedia" investigates how learners control exploration and exploitation during interactive multimedia learning.
Stereotype Threat
The Junior Research Group "Stereotype Threat" investigates the influence of ability-related stereotypes on the academic success and social belonging of non-traditional students in digital distance education.