Research Professorships of CATALPA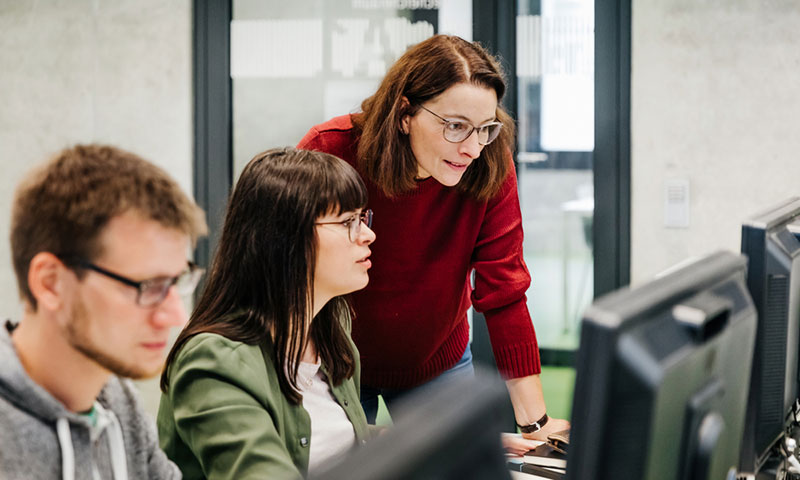 With its research professorships, CATALPA offers the best conditions for excellent science.
Even though our scientists have a lot of room for research, our professorships are still anchored in a faculty with their teaching. They thus adhere to the principle of unity between research and teaching. At the same time, they offer similar conditions for science as leading research nations.
CATALPA professorships are one of the core structures of the Research Center. Financed by our own funds and of unlimited duration, they form permanent pillars for the work of the Center.
---
Computational Linguistics
Prof. Torsten Zesch and his team conduct research in the field of language technology and natural language processing - at CATALPA since March 2022.
They are particularly interested in the analysis and processing of non-standardized language, as it is also found in the learner language.
Currently advertised: Learning Analytics in Higher Education
We´re expanding and are looking for a Junior Professor in Learning Analytics in Higher Education (W1) with Tenure Track (W3)/ direct appointment to W3 possible if applicable - apply by 12/12/2022