Fang Zhao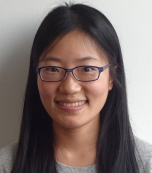 Foto: FernUniversität
Dr. Fang Zhao
Junior Research Group Leader "Multimedia"
Email: fang.zhao
Phone: +49 2331 987-4303
Universitätsstr. 11 – IZ / Building 5
Room A 105 (1st floor)
58097 Hagen
What is my role within CATALPA?
As a cognitive and educational psychologist, I lead the junior research group Multimedia and conduct research on the various areas on multimedia learning and multitasking.
Why CATALPA?
CATALPA offers an interdisciplinary working environment, where I can find cooperation partners in different areas. It funds my junior research group, which extends my academic career.
Junior Research Group Leader of the Research Group Multimedia at Research Center "Center of Advanced Technology Assisted Learning and Predictive Analytics" (CATALPA) FernUniversität (since April 2021)
Research assistant, FernUniversität in Hagen (2016-03.2021)
Research assistant, University Koblenz-Landau (07.2015-12.2015)
Ph. D. in Psychology, University of Koblenz Landau (2012-2015)
M.A. in Linguistics, Translation Studies, Durham University, U.K. (2010-2012)
B.A. in Linguistics, English Language, Henan University, China (2006-2010)

I am interested in various topics on multimedia learning: comprehension of texts and graphics, interactive learning with simulation, learning with videos, and exploration-exploitation dilemma in interactive learning. I am also interested in how people learn sequences under multitasking: basic sequence, timing sequence, complex hierarchical sequence like Origami folding.